This morning @eatpictures and @guardianfood tipped Brown Egg off that Kellogg's is planning on using a laser etching service to toast their logo in Corn Flakes. The source came from Kellogg's UK Twitter account (@KelloggsUK). Their TwitPic is shown below.
I really think this is true. I've read before that Cereal companies are hyper competitive and that they invest millions in R&D to get the edge on their competitiors including manufacturing their own machines that make the shapes that go in the kid cereals.
What a great way to deliver top secret news via the internet, covert Twitter posts. Let Brown Egg know if you need a solid twitter strategy.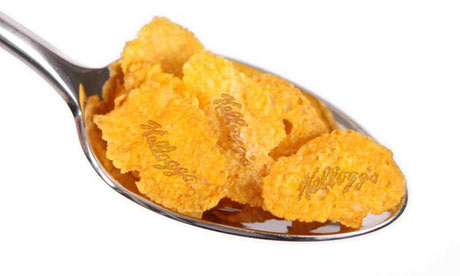 Old Content Disclaimer
Oh hello! You've stumbled upon Brown Egg's old blog. Most of the posts were great content for 2009 when they were originally published. Now they most likely contain outdated links or decade-old information. If anything needs to be changed, just drop me a line.